Locksmith Lutterworth
Locksmith Lutterworth is an independent mobile Locksmith service covering Leicester and Leicestershire. We don't charge call out fees even at evenings and weekends. At Locksmith Lutterworth we don't charge VAT, in addition to no call out charges which saves you 20% straight away. Furthermore customer satisfaction is always top priority and we always aim to get to all emergency call outs within 1 hour. We have a vast range of materials in stock so generally we can complete your request at the very first visit.
We Offer the Following Locksmith Services:
New Locks
If you're looking to add extra security to your home with some new locks. We can provide you with various locks, including Yale cylinder rim locks, mortice locks, and uPVC mechanism locks. So if you need some more specialist locks fitted, such as multipoints locks contact us.                                                      

Lock Fittings
We can fit locks you already own, or refit locks that may have moved out of place. If this is something you are unsure of, then we offer a phone consultation to get to know your problem a little better.
uPVC Doors – Common Problems and Faults
The main problems with your uPVC doors, will be the mechanism, which can be quite flimsy especially if you have heavy handed children using it daily, but you can also have handles that become limp or faulty, locks that break or keys that get stuck, and of course the hinges which we already mentioned.
Repairing uPVC Door Locks
The mechanism inside your uPVC door over time can fail, making it impossible to lock your door again. If you're having trouble with your door, then we can assist you 24 hours a day.
Services for uPVC Door Repairs
uPVC door handles and lock mechanisms – a common fault will be the flimsy handles. Furthermore we can replace these with new ones. The door locks and mechanisms also rely on some flimsy materials, which often need replacing.
Replacing uPVC door hinges
So if your door is not fitting correctly. It could well be the hinges, which we can replaced.
Parts for uPVC doors
If you know what you need but can't source it. We have suppliers of uPVC door parts. Which we can help you with, including hinges, locks, handles, latch, and mechanism parts.
Door Chains and Safety Locks
if you want a security chain attached to your door. Then contact us as we offer chains and door restrictors / guards.
Ultion and ERA Three Star British Stand Euro Cylinders
Locksmith Lutterworth are approved installers of the Ultion and ERA three star euro cylinder.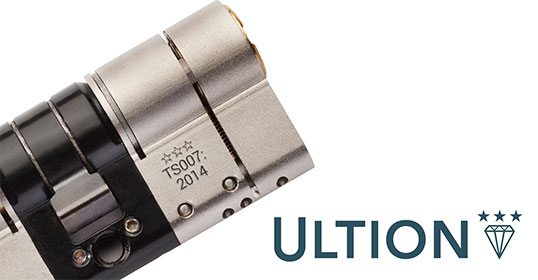 Commercial Locksmith
 Locksmith Lutterworth provides a Commercial Locksmith Leicester service. So if you have a roller shutter that's broken or won't lock, or you need extra security added to you doors, we can help you.
We can do a security audit of your business, making sure that everything is in order. Vulnerable areas pointed out and the necessary advice given.
Commercial Locksmith for your Leicester Business
Furthermore Locksmith Lutterworth can supply you with modern, anti snap euro cylinder, push pads and push bars, and security products.
If you are ever in need a commercial locksmith in Leicester or Leicestershire, then contact us today for a free quote, on 07729 554 332.
We offer the following services for our business and commercial clients:
Getting you in the building from a broken lock or lost key
Locks changed
Push Bars and push pads
Fire Safety Door Mechanisms
Locksmith Lutterworth  also offer a 24 hour emergency locksmith service for you and your business, so why not save our number to your phone or diary today. For emergencies call us on 07729 554 332 or for non emergency situations you can email us at richardson99@talk21.com. For some free advice.
Here are some of the commercial clients we've worked with.
We have worked with many prestigious companies in Leicester over the years. This is just a small sample.
For more information about all the above services, you can call us on 07729554332
For more information on Locksmith Lutterworth visit one of our other website.
Locksmiths in Leicester Locksmiths in Loughborough Locksmiths in Wigston Locksmiths in Blaby