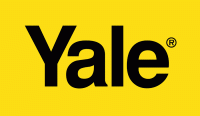 AJ Locksmiths
Founded in 2003, and we have over 15 years as a locksmith, with many happy customers over the years. He also has a very technical background, having worked in technical engineering before that. So contact Tony at any time, to discuss your home security problems we have services that are here to help you with all issues from simple lock fitting and emergency door openings, to the installation of complete door entry systems, Lock Changes, Lost Keys, Locked Out, Burglary Repairs,Lock Repairs, Upvc and Composite Door Repairs, We work with business and home
Commercial Services
We have a full commercial locksmiths service. So if you have lost your keys, maybe you need too change the locks due to staff leaving. We are often called out by landlords and property developers, who need to have locks changed . Also we can provide master key systems, and other specialist commercial locksmith services. List of Commercial
Leicester ServicesLock upgrades – have our locksmith upgrade the locks to your business. Access control – we can make it more difficult for burglars to gain access. Master key systems – our locksmith can supply master keys to help manage multiple locks. Lock changes – our locksmith will fit new locks to the doors of your property.
So if you own a business in Leicester, and have been locked out or need your business security reviewing, AJ Locksmiths provides a Commercial Locksmith Leicester service. When working with business clients, we aim to provide you with a confidential and professional service. No matter what security problem you're have.
So if you have a roller shutter that's broken or won't lock, or you need extra security added to you doors, we can help you. Furthermore with offer  a great price too. We provide a full locksmith service to the Leicester and Leicestershire area. See more: Commercial services
ABS 3 Star Anti-Snap Euro Cylinder
Some locks have anti-snap features on the outside and inside part, Why?
There are lots of different sizes of lock to suit lots of different thicknesses of doors… Putting anti-snap features on both sides makes it cheaper for the company holding stock. As they don't have to hold as many product lines. Furthermore this could mean that you pay for features you don't need on the inside part of the lock.

Locksmiths Leicester
AJ Locksmiths Leicester was founded in 2003, and we have over 15 years as a locksmith, with many happy customers over the years. He also has a very technical background, having worked in technical engineering before that. So contact Tony at any time, to discuss your home security problems.
Call 07729554332
Landlord or Property Owner? Lock Changes Needed
AJ Locksmiths Leicester have worked with a number of landlords throughout Leicester and Leicestershire. Furthermore if you have recently moved, changed tenants, have lost a key, not sure who has keys or would just like a lock changed. Hence we can change or upgrade any lock on your home or business at highly competitive prices.
HMO / Multi Occupancy Locking Systems
Our web site shows in graphic form how this works. There can be many levels to a cylinder master key system. A basic system is where all cylinder locks are opened by a single Master Key but each of the door cylinders are opened by their own key often referred to as the slave or differ key.
This system is typical for a HMO or Landlord whereby the Landlord wants his own single Master Key to open all the locks, but to ensure that the tenant has a differ key that is unique to their own door.
Very often, the Landlord will also have a Cylinder Lock fitted to the main door. This door cylinder can be opened by the Master Key and each of the tenant's keys and this is referred to as a common entrance. Whilst this is not recommended, it is by far the most convenient Master Key System for HMO's and landlords.
For assistance in selecting the right type of master key system, feel free to contact us.
Leicester Locksmiths Covers Leicester and Leicestershire 
We also offer a 24 hours 7 days a week service. This covers all types of locksmith work from, lock-outs to lock changes. We have a no 'call-out' fee, no fix no fee and a no call out charge policy. Furthermore our aim is to get to you within one hour. Customer service and value for money is our main focus.
We will be with you as soon as possible( normally within one hour). Furthermore your security is our top priority. When you call you can rest assured that there is no hard sell. You will be speaking to a real local locksmith with the knowledge and experience to help you. We will provide you with a professional service at an affordable price and a reliable service.
For more information about all the above services. In addition you can call us on 07729554332. For more information on Leicester Locksmiths visit one of our other website.
Seagrave Locksmiths Sharnford Locksmith Bagworth Locksmith Whetstone Locksmith
Cosby Locksmith Sileby Locksmiths Quorn Locksmiths Croft Locksmiths
Locksmiths in Wigston Locksmith in South Wigston Locksmiths Battram
Locksmith Leicester Kibworth Locksmiths Great Glen Locksmith