Locksmiths Service for Oadby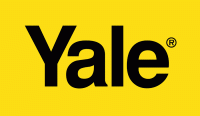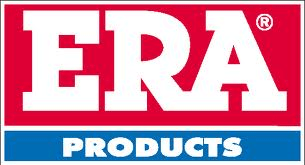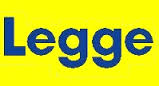 AJ Locksmiths Locksmith Oadby , is a independent, and also we are a family-run locksmith company. Therefore our focus is on quality lock changes and services.
AJ locksmiths is an independent mobile Locksmith service covering Leicester and Leicestershire. We don't charge call out fees even at evenings and weekends.
In addition if you need a lock changing, need  advice about your homes security, then give  Locksmith Oadby a call.
We offer 24 hour emergency support to Oadby, and will be there within the hour, often much faster! View our emergency locksmith service page.
uPVC Door Repairs
AJ Locksmiths  offer a range of uPVC door fixing solutions, and are fully trained to fit, repair and replace upvc door locks. After daily wear and tear, uPVC doors can deteriorate over time, causing a number of faults including a misaligned hinge, which occurs after the weight of the door has pulled on the hinges and caused the specific alignment of the fittings to become offset. Over time it can put serious pressure on the mechanisms causing the lock to fail.
It's definitely better to get this problem sorted earlier, to avoid further complications down the line, avoiding a complete door replacement in favour of a simple door realignment. We can offer you a full service for your uPVC door, helping you to get your home safe and  secure once again.
We don't charge VAT, we don't add on call out fees, and we're very reasonably priced.
No VAT or call out charges
We don't charge VAT, in addition to no call out charges which saves you 20% straight away. Furthermore customer satisfaction is always top priority and we always aim to get to all emergency call outs within 1 hour. We have a vast range of materials in stock so generally we can complete your request at the very first visit. You will speak to Tony the owner of AJ Locksmiths no matter what time of day or night your call is.
"Absolutely great service from AJ Locksmiths, arrived on time got me in with no mess and within minutes. Great service if you ever need a locksmith look no further than AJ."
Sue from Sileby, 14th February 2017 on Yelp (link).
"Great service, a very professional locksmith. Highly recommended.."
Sarah, 6th February 2017 on Google(link).
"I just want to thank Tony of AJ Locksmiths for all his help. I know its your job but he went above and beyond checking I was safe etc. Thank you very much AJ Locksmiths."
Sue Linnet, 17th January 2017 on Google (link).
We are an Oadby Locksmith ready to help, call us today!
About Our Locksmith Oadby Service
We are able to offer a full locksmith service to Oadby in Leicestershire, helping you improve the security of either your home or business, with our residential or commercial locksmith services. Furthermore we can provide you access control, an upgraded lock system, master keys, and much more.
24 Hour Emergency Locksmith  Oadby
If you need help and it's an emergency or in the middle of the night, then you need an emergency locksmith fast. We can be out to your Oadby home or business within 30 minutes, helping to get you back inside using non-destructive methods, by picking locks not drilling them. Contact us today 24/7, on 07729 554 332. or visit our websites
 Leicester Locksmiths  Leicester Locksmiths
---
More About Oadby, Leicester
There has been a habitation in Oadby since an Anglian settlement in the early Anglo-Saxon period. Though the name Oadby is Danish (meaning "Outi's dwelling") it must have existed long before the Danish invasions as is shown by the existence of a pagan Anglian cemetery.The town of Oadby in Leicester is a great place to go and explore. There are some interesting places to visit, stay, and things to attend and watch.
Things to do in Oadby
The following attractions are good to do in Oadby:
Last edited by Tony Richardson.
Any Time – Any Place
Call our 24 hour helpline now, on: